Bouncing Mouse Cat Toy Tinker Hanging
This toy is fuzzy, bright, and lively, making it the ideal playmate for your cat.
The Bouncing Mouse Toy Cat is a fun toy for your pet with a creative design. Because it is soft and light, it is ideal for playing with at any time of day.
When you're on the go, the toy is tiny enough to fit in your pocket or handbag. When you need to pick it up, it's easy to find. Any cat will like the Bouncing Mouse Toy Cat.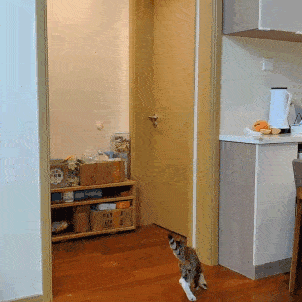 Increase your cat's playing time and prevent sadness by using this interactive cat toy.
A cat toy that satisfies your cat's natural hunting instincts! With each swipe of the cat's paw, the practice toy will dance and bounce from the top of a door. Your cats will have a lot of fun and energy with the mouse cat toys, and they will be more agile and active as a result.
Specifications:
Material: plush, plastics, and metal Specification: length of roughly 1.8
The use of cats is applicable.
This type of cat bar is equipped with a hook to hang on the door and can be mounted above the door or on the doorknob.
The rope's length may be changed up to 2 meters to fit chair armrests, cages, and other objects, providing hours of enjoyment for your cat.
Package Included: 1 * Hanging door type cat mouse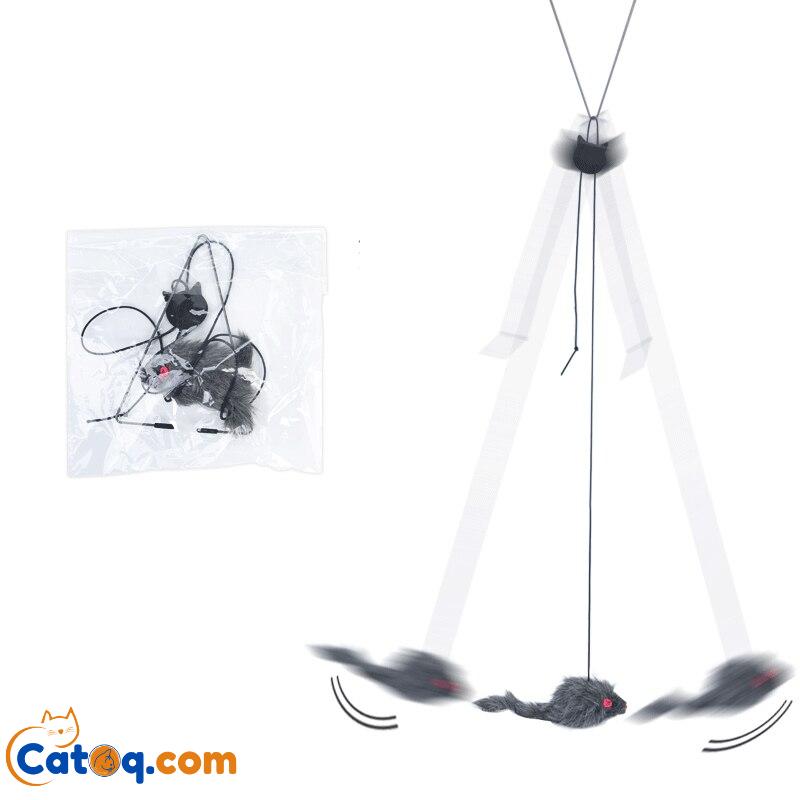 High-Quality Elastic Rope:
Small toys can swing at the bottom of the rope, which is roughly 180 cm long and stretchy. It has the appearance of a mouse and hence captures the cat's interest. Exercise keeps the cat healthy and active throughout time. You may buy it with confidence since it is made of durable plastic and metal.
Physical & Mental Stimulation:
Play functions as an exercise for cats, keeping them physically fit and enriching their quality of life, as well as fostering a good bond between the pet and its owners.
It can also aid in the training of the cat's intellect, the improvement of hunting abilities, and the development of the owner-cat bond. Cats of all ages will like this toy.
This adorable bouncing mouse toy will entertain your cat for hours! It's an elastic rope that may offer your kitten hours of entertainment and can even accompany the cat to exercise.
Swinging this feathered "mouse" will pique your cats' interest and awaken their "hunting instinct"!