Pet Hair Remover Roller – Removing Cat Hair
This is the last and only pet hair removing roller you'll ever need!
Great for any SURFACE! bed, Couch, tables, floors, car carpet and so much more!
If you own a Cat, Dog, or any other creature that sheds fur, you're well aware of the fur or hair that is left behind. Our Two-Way Reusable Pet Hair Remover will make the dreaded process of removing pet fur and lint a breeze. The two-way action picks up any form of fur far faster than a standard lint brush.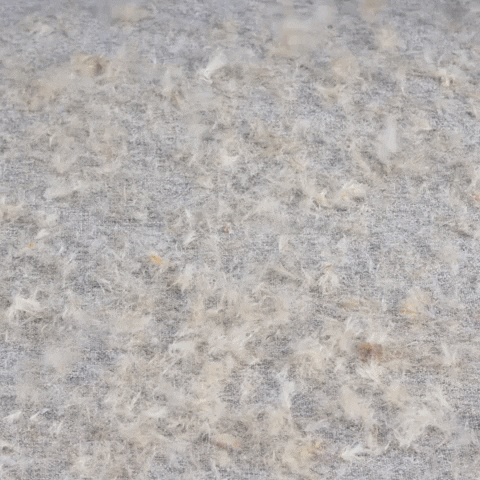 HOW IT WORKS Pet Hair Remover For Furniture
The roller is so easy to use. In just three simple steps, you can clean fur from virtually any surface in no time at all:
1: Make a back-and-forth motion. Simply roll the two-way roller back and forth over the area where the fur has to be removed. The fur will be collected practically instantaneously by the roller.
2: Roll out the roller. Take the roller to a trash can and push the button to open the storage chamber once you've collected all of the furs.
3: Get rid of the hair. By dropping the hair from the roller into a garbage bin, you may quickly remove it. The roller may be used again and again after it has been emptied.
4. If the viscosity of the brush decreases after a period of usage, just wash it with water to extend its life.
Take a look at it in action! Simply go forward and backward in a quick forward and backward motion. The hair, lint, and dust will be picked up by the roller. When you're finished, unlock the storage container and throw everything away!
BENEFITS Pet Hair Remover Roller
EASY TO EMPTY AND EASY TO USE– It's never been easier to get rid of pet fur, hair, or lint from your clothes, furniture, upholstery, vehicle seats, and carpet.
COST-EFFECTIVE- NO Batteries or power source required, simply use short back and forth strokes with the roller to capture all pet hair and lint into the dust receptacle.
REUSABLE WITH TWO WAY MOTION – Reusable, gentle & economic design – the effective two-way roller gently removes pet hair and lint from your clothes and furnishings without causing damage. Our Pet Lint Remover is an excellent hair remover that can be used everywhere.
PORTABLE, LIGHTWEIGHT, AND DURABLE– Bring it with you everywhere you go! Guaranteed to last a lifetime or your money back!
Material of High-Quality The ABS body is combined with a PP roller and a nylon etiquette brush. Hair removers with guaranteed hardness and stability.
Why the Pet Hair Remover For Furniture?
Cleans all the fur and lint with a one-of-a-kind mechanism.
All forms of hair and lint are picked up.
Adaptable – Works well on the sofa, couch, carpet, bedsheets, car seat, and clothing.
Convenient – No Power Source or Batteries Required
Eco-Friendly – 100% Reusable
It's simple to use, empty, and clean.
Portable, light, and long-lasting
Save money on lint rollers that aren't needed!
Item Type: Pet Hair Remover For Car
Material:ABS
Feature:Durable
Size:19cm*7cm*12cm/7.48″*2.75″*4.72″
Net weight: 159.0g/5.61oz
There are many reasons to keep your home free of pet hair. With this in mind, Pet Hair Remover For Furniture cleaner removes pet hair from furniture, clothing, upholstery, and carpets. Our pet hair remover For Laundry is perfect for your home. With its wide range of attachments, it is able to clean a variety of surfaces, from couches to carpets. This is the perfect solution for pet owners who want to keep their homes clean and free of pet hair.
Package Includes: 1 pet hair remover for furniture
Pet Hair Remover Roller with a sticky surface. The roller can be used to remove pet hair from carpets, furniture, and clothing. The roller is lightweight and portable, and it does not require batteries or electricity.
This Pet Hair Remover is designed to help pet owners get rid of pet hair on their clothes, furniture, and more. It is lightweight and easy to use.