Cat Leash and Harness for Walking Adjustable and soft and breathable
With the Cat Leash and Harness fluorescent harness, you can take your cats for a walk! It's a useful pet accessory and a must-have harness for cats and dogs alike! Many pet owners are unaware that cats, like dogs, require exercise as well. Some people's backyards are too small to allow them to stroll their dogs.
However, public parks and malls do not accept pets unless they are on a leash. Another issue is that some pets are not particularly docile, necessitating the use of a leash to better manage them. It's fortunate that this leash is a harness style that supports their upper bodies. Because it relaxes pets, this is a superior option to neck leashes. Also, pulling on the leash does not injure them.
Cat Harness and Leash for Walking
Your indoor cat may now fearlessly explore the outdoors while remaining as comfortable and secure as possible.
Wearing a harness on your cat is a good idea not just for walking, exercising, or going on a trip, but also for transporting your sensitive child to an unknown location, such as the vet or groomer.
Size
XS Pet Chest 24cm–29cm
S Pet Chest 30cm–36cm
M Pet Chest 37cm–40cm
L Pet Chest 41cm–47cm
Cat Leash Comfortable for Pets
The material used to make the harness leash is soft and breathable. It's also a mesh material, which means it's made up of a lot of tiny holes that enable air to circulate freely. This ensures that your dogs are at ease wherever they go. It also keeps kids from acting erratically, especially when they're out in public. Furthermore, it is simple to put on. It includes a simple velcro system that makes it simple to put on and take off your pet. You may select from four different colors and five different sizes to best suit your pet. Finally, because of the nylon material, it is machine washable, so be sure to do it every now and then.
Features Cat Leash and Harness
Soft, pleasant, and breathable texture with no rough edges or buckles to irritate the skin, decrease pulls and pulls on your pet's neck, and provide a comfortable stroll for your pet.
A dog or cat harness that can be adjusted. The pet harness has two adjustable buckles that may be changed to fit the size of the cat or dog.
Reflective-sealed Cat or dog harness with reflecting pipes produces a great reflective effect, increases your dog's visibility in the dark, and keeps your dog safe.
When strolling or trekking, the Cat Leash will keep your cat secure and comfortable.
This harness was developed exclusively for felines, so you won't have to put a little dog harness on your cat.
Reflective Cat Harness and leash
This harness has a reflective function as well. This is very useful when walking your dog late at night. Lights from the environment, such as from passing automobiles, strike the reflective component and cause it to light up.
A hook on the leash allows it to be detached from the harness. In this manner, you can keep your pet warm and visible in the dark while wearing the harness.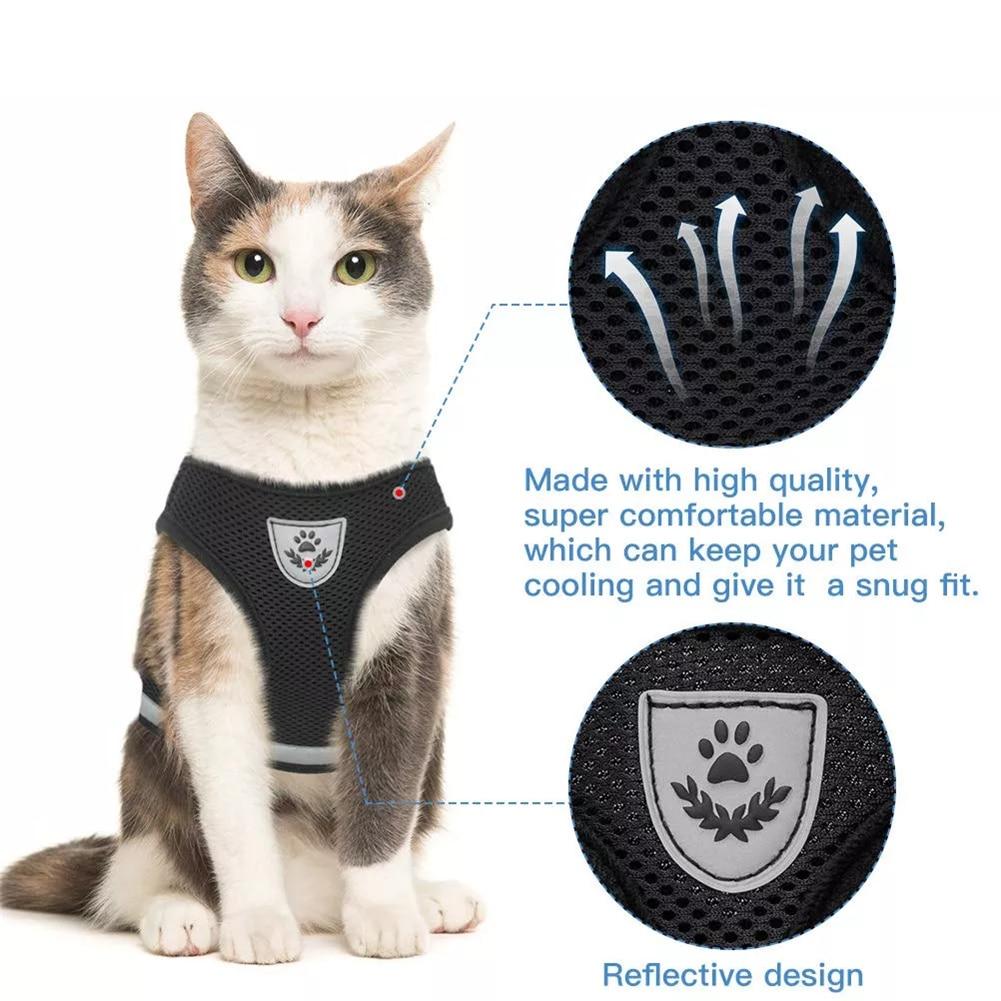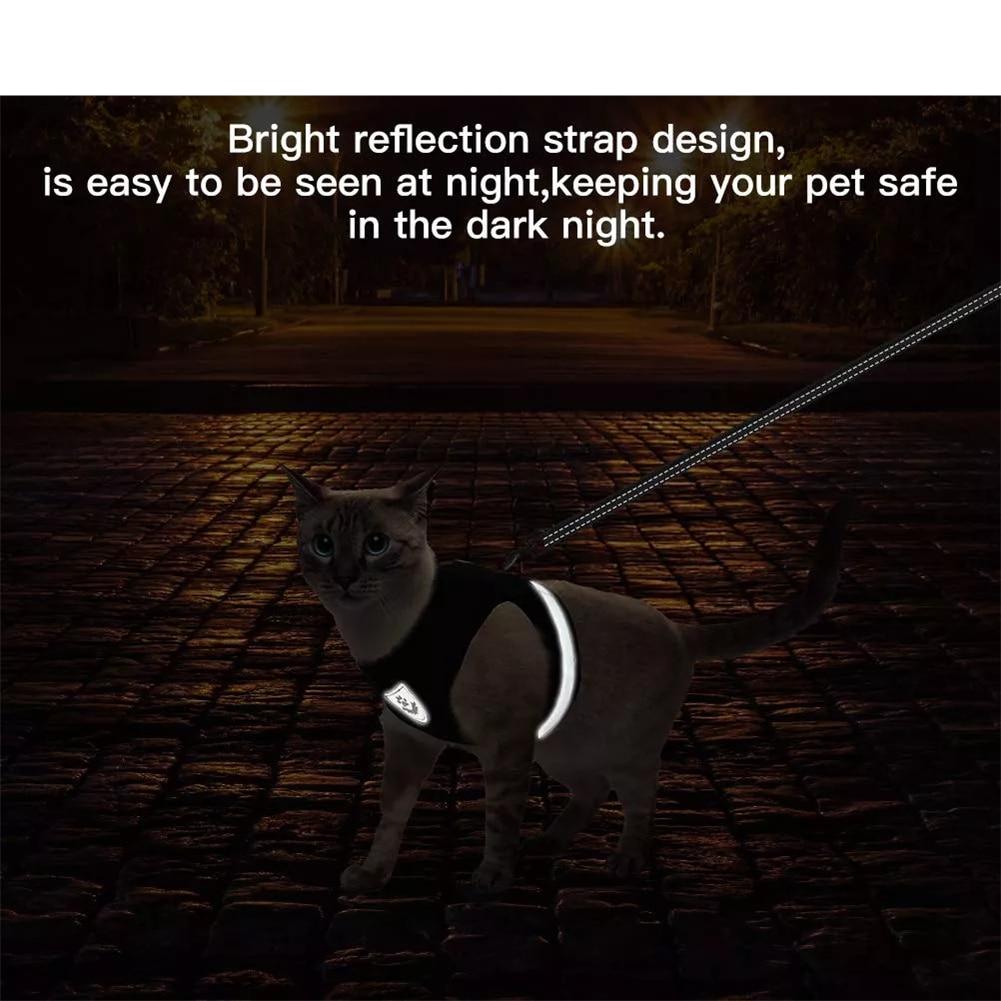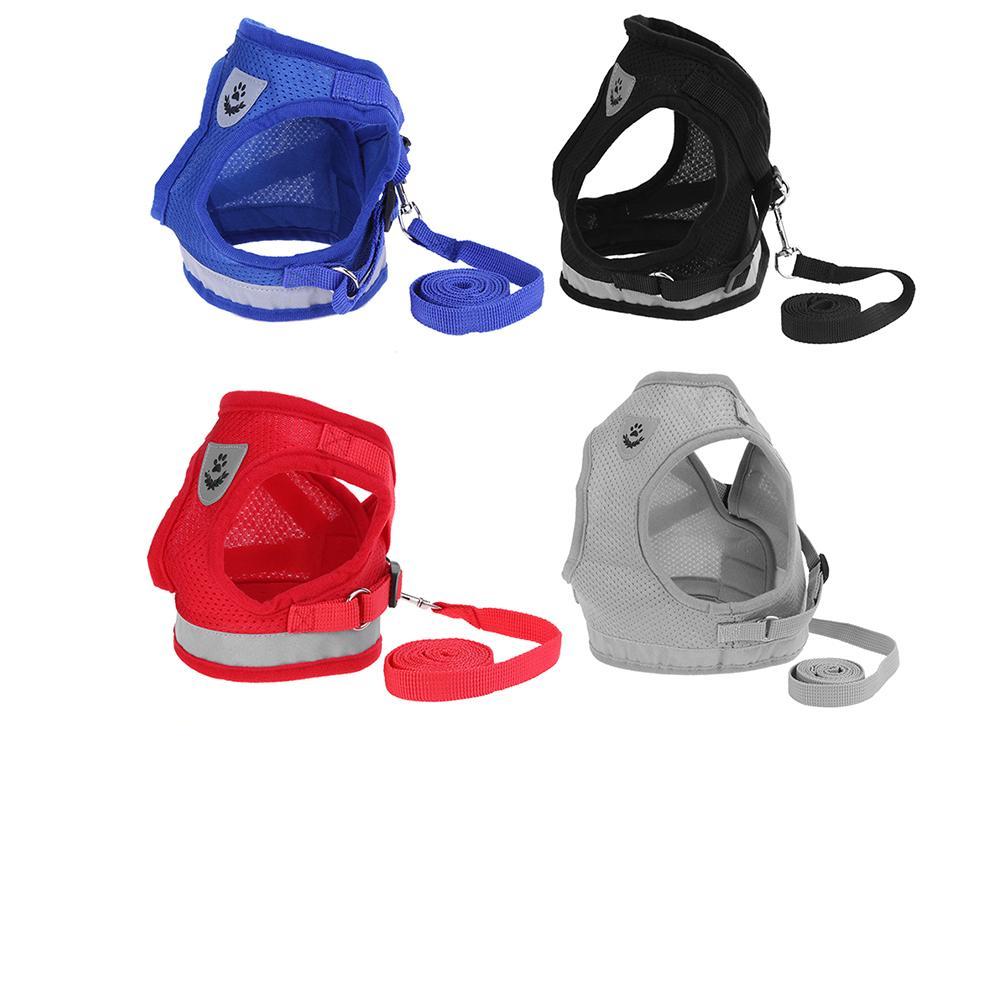 Do you want to take your cat on a walk? The Cat Leash and Harness is the perfect Leash for your Cat. The leash is made of durable nylon and the harness is soft and comfortable Featuring a Reflective Strip.
The harness is adjustable so it will fit your cat no matter what size they are. The leash is a perfect length so you can keep your cat close to you.
The Cat Leash and Harness is the perfect product for all cat owners.
Package Includes: 1 Cat Harness Leash